A revolutionary home security system
Bolo Sentinel Pod + Smart Wifi Plug
$89
WiFi sensing technology reduces
false alarms by 90%.
For homes >1,000 sq. ft. simply
add additional system.
Place your system near personal areas without risking your privacy.
HOME SECURITY WITH INTELLIGENCE
Bolo Sentinel uses intelligent WiFi sensing technology to secure your home.
It detects motion by observing how WiFi 'waves' are disrupted in the home, deterring intruders with an alarm, and communicating with you via the nami app.
An intelligent filtering system excludes pets, robot vacuum cleaners and similar activity — a major source of false alarms in traditional systems.
Discover the Home Security System with Intelligence
MEET SENTINEL
WIFI SENSING
NAMI APP
SPECIFICATIONS
MEET SENTINEL
What is the Bolo Sentinel System?
Bolo crafts home security systems with intelligence. The Bolo Sentinel uses the power of WiFi sensing technology to secure and monitor your home at all times.

Bolo Sentinel protects your home against intruders, and enables you to monitor your own home.

On opening the box, you have the two components of the Bolo Sentinel system—the  Bolo Sentinel Security Pod and the Smart WiFi Plug. These components, together, initiate the WiFi sensing technology.

An intelligent algorithm means you are no longer disturbed by false alarms or minor movements such as pet and robot vacuum cleaner movement.
WIFI SENSING
NAMI APP
SPECIFICATIONS
More than just home security
Monitor your own home and safety of your familly - without invasive cameras
MONITOR ARRIVALS
KIDS RETURN HOME
HELPER ENTRY
PET WALKER
MONITOR ARRIVALS
"We purchased Bolo Sentinel to secure the home from intruders, but one of the best features has been the ability to monitor the home when we're not there. Best of all, no cameras are involved so there is no risk to our privacy".
The Roberts family
Chicago, Il | 3 Bedroom house
2,300 sq. ft.
Uses two Bolo Sentinel systems.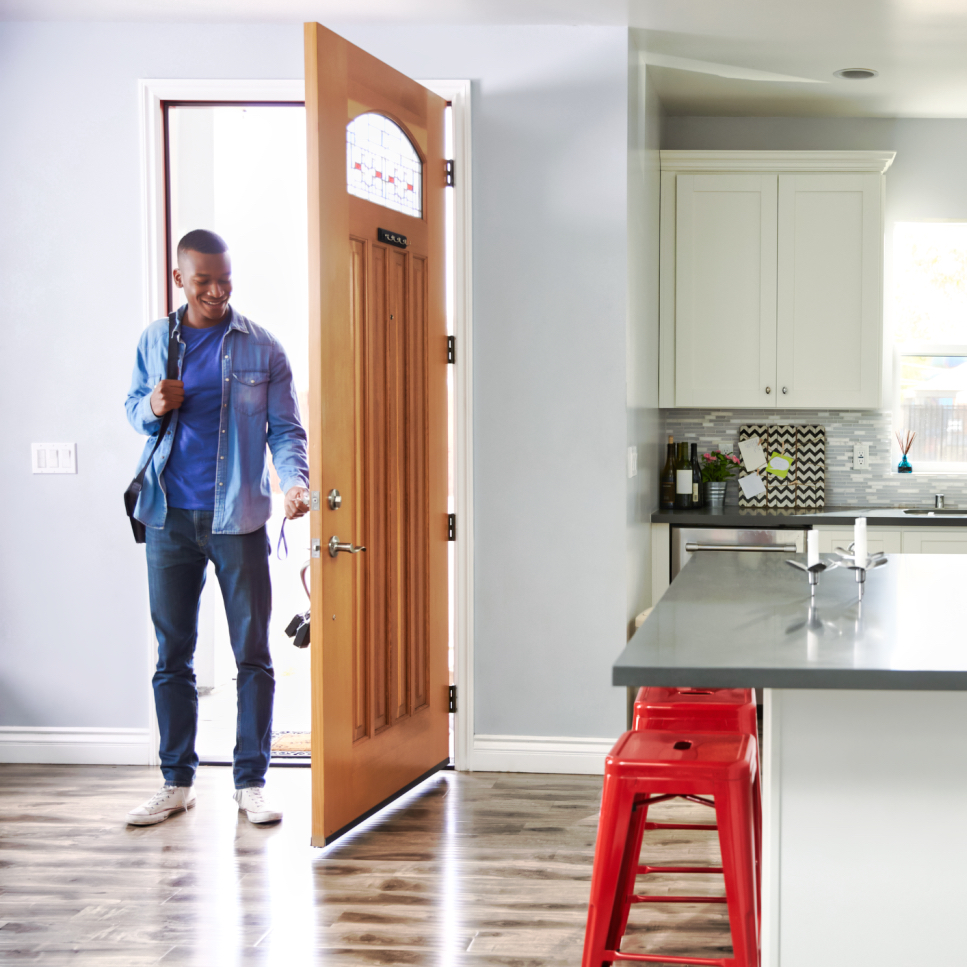 KIDS RETURN HOME
HELPER ENTRY
PET WALKER
Complete Home Security
and Monitoring.